TWiT Newsletter Sep 5 2023

Happy Labor Day!
---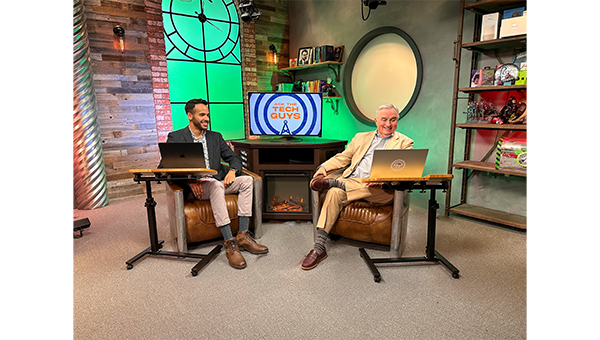 Live Tech Help
If you're in need of tech help, look no further than Ask The Tech Guys. Every Sunday at 11 a.m. PT, you can dial in and engage with the experts Leo Laporte and Mikah Sargent. Don't miss out on this interactive opportunity to stay tech-savvy. Just call 1-888-724-2884 and connect with our knowledgeable hosts! And for even more tech insights, don't forget to hit that subscribe button!
---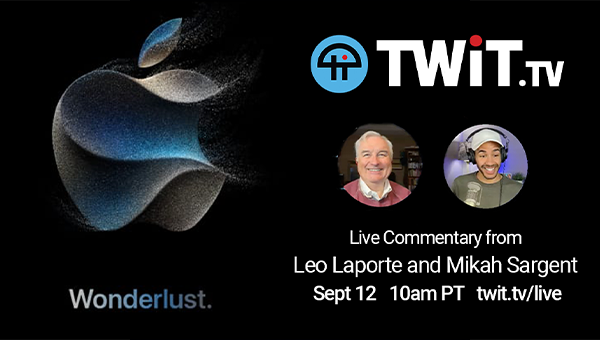 iPhone 15 Unveiling
Take advantage of our Apple Event coverage! Leo Laporte and Mikah Sargent are your hosts for this exciting event, streaming live on TWiT on September 12 at 10 a.m. PT. Get ready for the big reveal of the iPhone 15 and its groundbreaking new features. Tune in and stay updated with the latest from Apple. Check out our other Apple Shows here!
---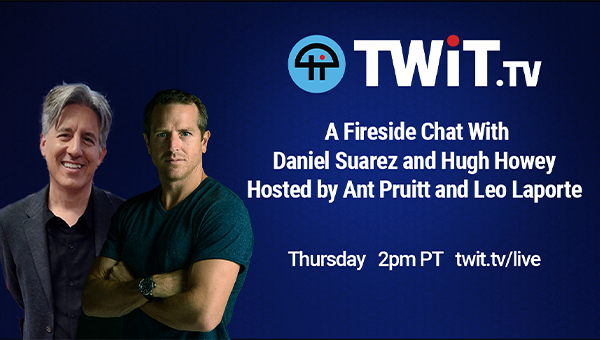 Author Spotlight
Join us for an electrifying Fireside Chat! Ant Pruitt and Leo Laporte are hosting a captivating conversation with renowned authors Daniel Suarez and Hugh Howey. This exclusive event is open to the public and will be streamed live on TWiT. Can't catch it in real time? No worries! Tune in later on the TWiT+ feed. Still waiting to be a TWiT Club member? By joining for just $7 a month or $84 for the entire year, you'll enjoy ad-free access to all our shows, exclusive events like this one, and the opportunity to connect with fellow members in our vibrant Discord community. Don't miss out – sign up now at twit.tv/clubtwit!
---
"He's just shaking his head 'cause he didn't come up with the idea first!"
---
You can get this newsletter in your inbox and follow our tweets @TWiT for more updates.
All Newsletter posts